---
Marconi QMS 1/2kw Spark Transmitter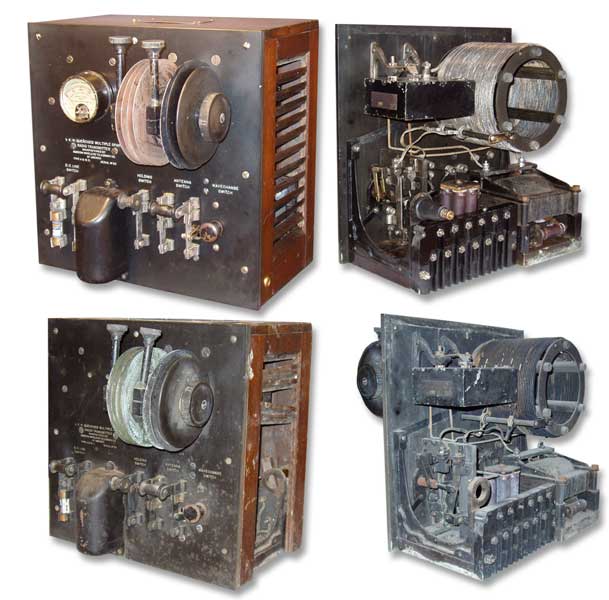 ---
Marconi 106D Receiver
The condition of the set was very poor:
Case lid missing, base badly splintered & broken, buzzer missing, buzzer switch jammed & broken, tickler coil form missing. Many disconnected wires, Front panel badly stained, Tuning shaft frozen, Lots of dirt and mouse droppings.
The restoration involved building a new base and lid, replacing the buzzer, fixing all of the problems above. In order to clean the set it was completely disassembled. After cleaning, any metal that had to be polished (to remove screwdriver marks, for example) was chemically aged so the set looks clean, but not new.
I machined a new coil form for the tickler & rewound the tickler coil. I had to machine & cast a few other metal parts that were missing as well. Any missing wiring was replaced with period cotton wire.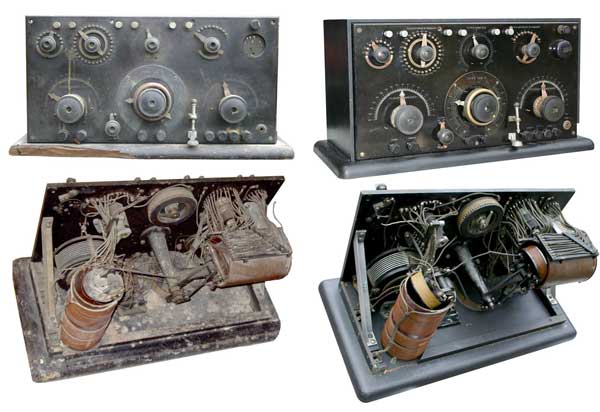 ---