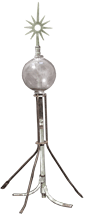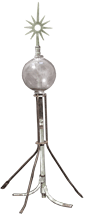 Welcome to my "virtual" radio and scientific instruments museum where I display the radios and other items I have collected over the past 35+ years. I hope you enjoy them as much as I do.
NOW AVAILABLE!
Note: Unless otherwise noted, all content is copyright John D. Jenkins. Use without the written permission of the owner is forbidden.
Best experienced with
Click here to download the latest version of Microsoft Internet Explorer.
Microsoft is a registered trademark and the Microsoft Internet Explorer Logo is a trademark of Microsoft.